1) High tide is just a myth. Pay no attention to this folklore.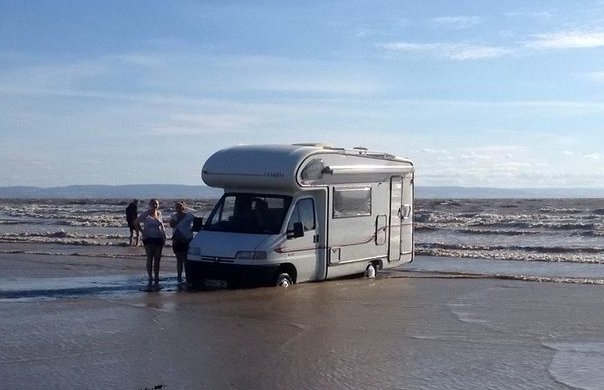 2) Just because the scaffolding is scraping against your SUV does not mean that you shouldn't try to make it once before giving up. Contruction crews eventually had to take all of the scaffolding down to free this motorhome.
3) Missed your exit? No problem, just wait until nobody is coming the other direction and you can use the median.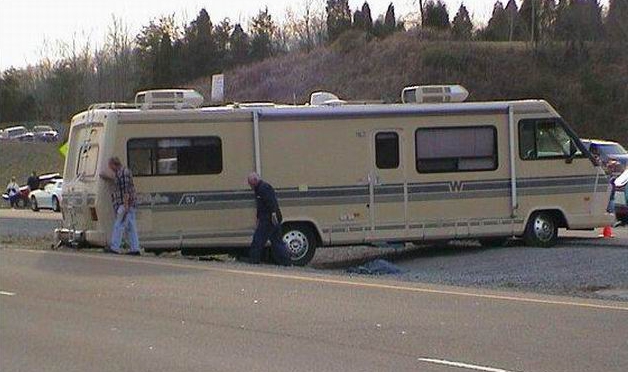 4) Just because you see one tow truck pulling another tow truck out of a salt flat, does not mean that your state-of-the-art motorhome can't handle this million-year-old mineral. Don't forget, you are a hero and your name will be remembered.
5) Your maps will usually mark roads with black lines and rivers with blue lines. When in doubt, test the surface to see if it is drinkable.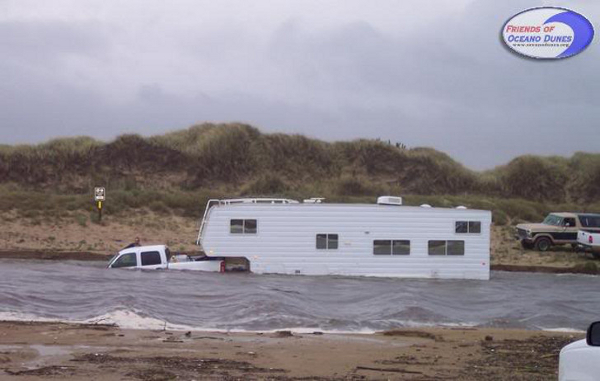 6) If you hear god knocking on your roof, stop and see what he wants before you continue. He might be trying to tell you something important...
7) Signs are for tourists. Lucky for you, you are an expert-level traveling motorhome aficionado... not a tourist.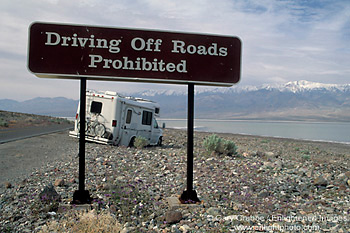 8) Always bring a chain with you. This way if you are stuck in a ditch, the next car that comes along can quickly and easily pull you out with no fuss.
9) Leave your motorhome alone by itself for a week when you leave town. Just make the rules clear: "NO PARTIES!"