The great thing about RV life is that you have lots of choices as to how you live both when you're on the road or stopped for the night. You're not subjected to overpriced hotels or outrageous airline costs. However, there are more connotations to 'roughing it' in your RV than there are for living in the lap of luxury. No matter how technically-advanced an RV is, you're still dealing with close quarters. But RVs are getting more and more comfortable every year, and the RV parks are moving just as fast to match the increased standard of living. Crossing Creeks in Georgia has made it our mission to listen to those who stay with us, and take their feedback to heart. Our goal is to give you what you want on your vacation — for all kinds of different people.
It's nice to have options on your vacation, and typically everyone has a different vision in mind for what constitutes a perfect trip. Crossing Creeks is not your average RV park, it's a luxury resort with amenities to match. You can access activities for everyone ranging from the most adventuresome in your group to the resident couch potato and everything in between.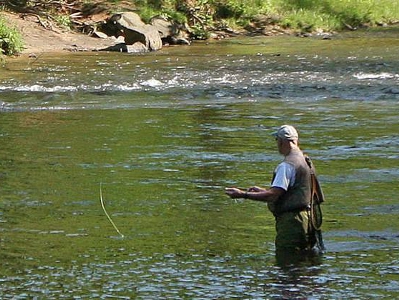 The Warriors
Get out on the water with white water rafting, kayaking or canoeing. For the most active and thrill-seeking visitors, there's a lot of trouble to get into when you stay at Crossing Creeks. RV'ers know what it's like to seek out and make their own adventure, and we're only too happy to help make it a reality. Feel the excitement as you zip through the river, taking the curves as they come and working with a team of people who want the adrenaline rush as much as you do. You can also kayak and canoe at your own pace, and see everything that Georgia has to offer from plants to wildlife.
Pickles In the Middle
You don't necessarily want to spend the day indoors, but don't need to feel like you've defied death either. Have one of our staff arrange an afternoon golf game on one of our 6 local courses or go for a morning hike on the Appalachian Trail. You're still out and active, but enjoying the day in a more peaceful way. Have a cocktail while you eat lunch in the clubhouse for a mid-afternoon treat, or pack a gourmet sandwich and enjoy it by a waterfall on your stroll through the iconic trail. You can also check out downtown Blairsville with restaurants of every kind and lots of seasonal parades, games, and pageants for tourists and locals alike. This place is particularly good for kids who might be a tad sick of the great outdoors. Play a game of tennis or pickle-ball or get in a good work-out in our gym. For the fishermen who stay with us, we can direct you to the best places of the season to find whatever it is you're looking for.
The Relaxers
It's easy to get caught up in a full day of lying around and watching TV, and sometimes those days are the most well-deserved. At Crossing Creeks, we encourage you to enjoy your time getting lost with our fabulous spa treatments if that's what you love in your home away from home. Before you know it, you'll have spent the whole day feeling pampered and cared for in the most basic ways. Get a massage and feel the tension start to melt away. Being in close proximity during a vacation to your loved ones lets you get closer, but can also be a tad stressful at times. Soak in our Jacuzzi or spend some time in the pool to get away and recharge before you hit the road again. You can follow up your rigorous day of de-stressing with a delicious glass of wine from Paradise Hills in Blairsville before you get a good night's sleep.
Crossing Creeks caters to you, and we're constantly looking for new things to offer to those who stay with us and own lots here. If you've been staying in more rustic areas, we're the perfect place to take a bit of a break and get back to more modern comforts. We make our site easily accessible with lots of hook-ups so you can spend a few days with us if you need to, and you're guaranteed to find other RV enthusiasts who share your passion. We hope to see you soon!