Visit the Lasso the Moon Alpaca Farm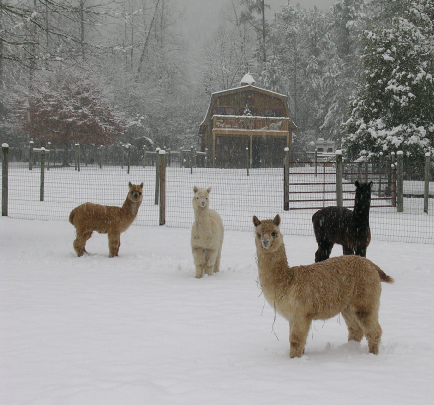 If you want to spend some time getting to know these curious creatures, the Lasso the Moon Alpaca Farm is located right in Blairsville within easy traveling distance from the RV resort. This friendly farm doesn't charge visitors for admission, although they are willing to accept donations, because their primary focus is to educate visitors about these versatile and gentle animals. Lasso the Moon gives you a close look at what a working alpaca farm actually looks like and how they function. They have several extended activity plans and classes through the year and items for sale in their small shop, like alpaca jewelry and other souvenirs. Here you can roam the farm and even get a chance to pet the welcoming alpacas.
Get Inspired at Sleepy Hollow Enterprises in Blairsville
Owned and operated by a former Disney artisan, Arthur Millican Jr., Sleepy Hollow Enterprises is home to an enchanting store filled with artistic fairy creations. Admission is free to come in and roam the gardens, which are bedecked with an array of the artist's handcrafted handiwork of gnomes peeking out around corners and tiny fairy houses tucked away in not-so-obvious places. In the shop, you can get your hands on a few collectible creations, like gnome doors for your trees or tiny houses to stick in your flower gardens. This business is family owned, so it is definitely a welcoming environment for little ones.
Enjoy Natural Sights at Helton Creek Falls
Helton Creek Falls is a gorgeous landing spot for travelers in the Northern Georgia Mountains, but is actually situated just up the road in Helen, Georgia near the Vogel State Park, but it is well worth the drive. From the parking lot, you can take a quick hike along kid-friendly trails to double waterfalls cascading down through a flattering valley filled with local fauna. The easily navigable path takes you to the lower falls, which is the ideal spot if you have younger children and want to enjoy the outdoors because there are shallow natural water pools where they can splash and skip rocks if they choose. About 100 yards further up the trail, you find the upper falls, which is not quite as broad but just as lovely.
Enjoy Warm-Weather Outings at Meeks Park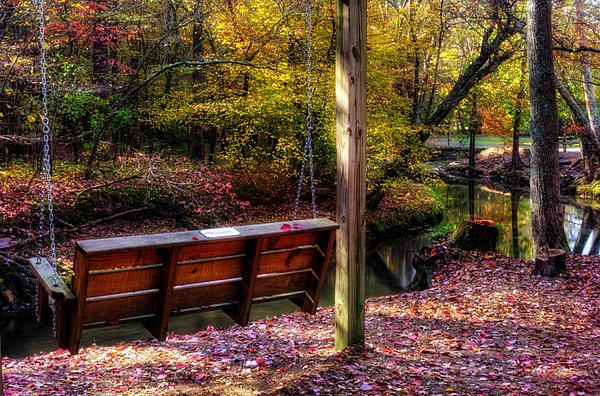 This park is located just about one mile west of the small town of Blairsville, so it is easily within reach if you are staying with us at Crossing Creeks. Meeks Park is hailed as one of the most lovely and well-kept public parks in the North Georgia Mountains. There is no admission or fees to stop in and spend the day at this location and everything except the public pool offers open access. Bring along batting gear and practice your baseball skills in the batting cages or arrange a game on one of the four baseball fields. Take a peaceful stroll along one of the trails, which offer four miles of natural views. This park even has a dog park if you want to bring along your pooch. In the summer, you can take a dip at the Meeks Park Pool for a small fee or fish in one of the two creeks that run through the area. Tennis courts, T-ball and softball fields, a skateboard park, covered pavilions, and ample picnic tables are also available free for public use.
The bottom line is, you don't have to have a lot of spending money left in your RV vacation budget to have a good time in the Blairsville, Georgia area. If you would like to find more free things to do and see while you are here, make sure you talk to the staff at Crossing Creeks RV Resort and Spa, as we are always happy to offer local insight for guests looking for something to do.