Inquiring Minds Want to Know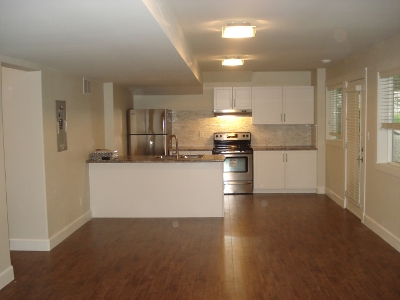 Make a short checklist of these insightful questions to see where you stand on "to downsize or not to downsize, that is the question."
Begin by standing in the middle of your home and asking yourself which rooms you could do without.
Of the rooms in your home, how many do you actually use every day for a significant period of time?
Are there rooms that are heated and cooled but rarely have any activity?
Look inside your main closets and storage closets. Are they loaded with large plastic bins "storing" items you may need, use, or wear sometime in the distant future?
Do the same with kitchen cabinets. Do you have enough plates, bowls, cups, glasses, and utensils to set the table for all the neighbors on your street? If the answer is yes, this is a good indication that downsizing might be a good choice.
Be honest when you answer the next question. Of all the items in your closet, do you wear them at all or are you holding on to them "just because" they have some sentimental meaning or you think you'll wear them again?
Note to yourself while answering the storage questions - If you haven't used something in a long time, you don't need it. All you're doing is hoarding stuff that has no beneficial purpose. Sometimes, too much of anything is just too much, period.
If you have a garage or a storage shed, ask yourself the same questions about storage bins, closets, and cabinets, and whether or not what's inside is needed or just accumulated junk.
Are you paying for a private storage space somewhere in town? If so, unless it's something you need, use, or sell, you're spending money on storing more vintage junk.
Financial Outlook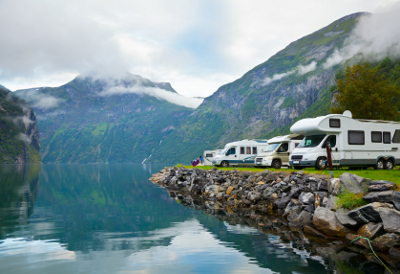 On the financial side of the picture, there are quite a few benefits to downsizing. Here are a few to consider that will keep your money in your pocket to spend on fun things to do and adventures to take versus doling out money on a large home you no longer need.
If you're still paying on your home, you'll eliminate the monthly mortgage payment, property tax, and homeowners insurance. If you own outright, you have the option of selling it, buying a RV, and having no monthly loan payment.
You also have the option of renting your home for a side income to pay the expenses of upkeep, repair, taxes, and insurance while having the freedom to travel at your leisure and setting up a home base at a luxury RV resort in your mobile home away from home.
Ask yourself why you should continue to pay for and maintain a residence that has served its purpose through the years but now is too large for practical purposes.
Along with annual maintenance, repairs to the home, and replacement of big ticket items such as a new roof or heating and air system, there's also the time and money spent in yard and lawn maintenance. And if you have a swimming pool, the maintenance, upkeep, and chemicals are just another drain on the wallet.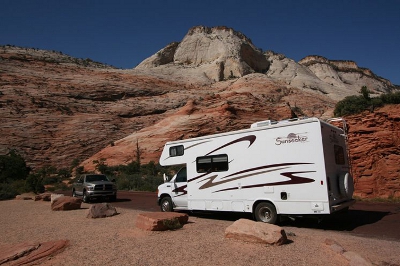 Downsizing and living the RV lifestyle isn't free, by any means. You'll still have bills to pay but it could be significantly less than what you're currently paying. With the extra savings, you'll have additional money to go along with your retirement benefits allowing for the freedom to come and go as you please. Below are a few of the basic expenditures of RV living that you need to consider before you choose to buy an RV.
Monthly RV loan payment.
Insurance on the RV and any additional vehicle you bring along whether it's a car, truck, or motorcycle, for getting around town.
Gas for vehicles, propane for cooking, cell phone and satellite, and fees for electrical and sewage hook-ups.
Annual tune-up, tire replacement, and maintenance.
Appliance replacement, when necessary.
RV lot or park fees.
Keep in mind RV parks like Crossing Creeks have a long list of amenities that make downsizing worthwhile. These perks focus on providing entertainment, fitness, relaxation, and security, as well as on-site activities and scheduled community events.