The Colorado Run
Colorado is one of the best places in North America to take an RV ski trip, and if you can find yourself here when there is a huge snowstorm you'll be in for an extra trea. So where should you go skiing? We suggest that you take I70 straight across the state and hit all of the following resorts;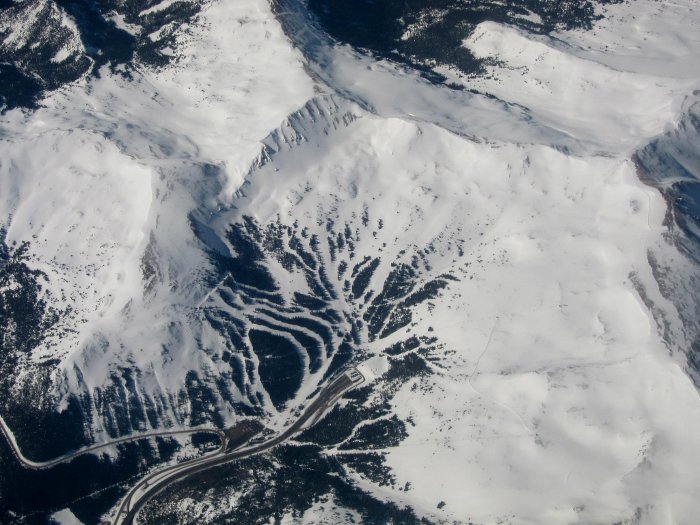 Loveland Ski Area - This is not just located directly next to I70. As you can see in the photo above, Loveland is actually located on the north side, south side, and directly above I70 to the west on the Continental Divide where the interstate enters the Eisenhower Tunnel. It is one of the closest ski areas to Denver, and it has a solid taste of big mountain skiing without the crowds of the more popular resorts.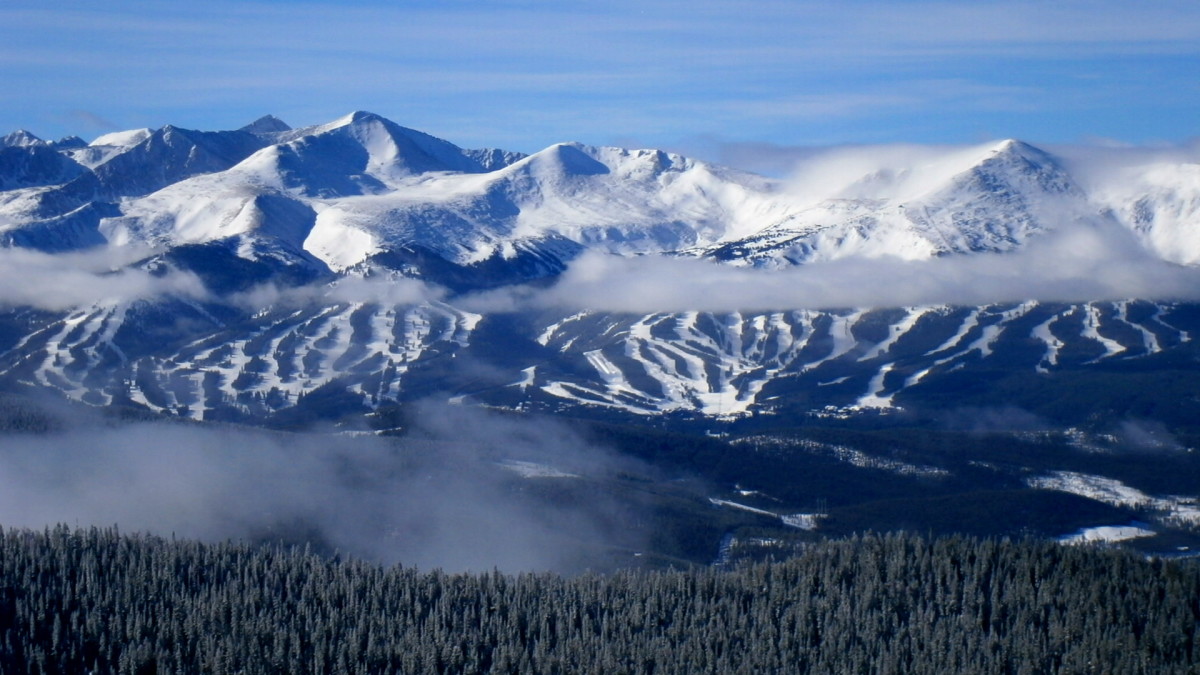 Summit County - Take your pick from Arapahoe Basin, Keystone, Breckenridge, and Copper Mountain. These resorts are all located in close proximity to the interstate. Keystone and Breckenridge are both owned by Vail resorts, so you can often access these mountains with the same lift ticket that you would use at Vail or other mountains owned by Vail Resorts. Arapahoe Basin has sometimes even been included in this as part of some special deals. The photo above shows Breckenridge as seen from the backside of Keystone.
Vail/Beaver Creek - From Summit County it is about a 30 minute drive to the west over Vail Pass and you'll come to Vail which is one of the biggest ski resorts in North America. It is also one of the most expensive resorts that you'll ever visit, but lucky for you, the Walmart in nearby Avon will allow you to park for free. You can also ski Beaver Creek while you are in the area, but in all fairness, you won't have time to explore both of them unless you are staying for more than 2 days. For a 1-2 day trip we suggest just skiing at Vail.
Aspen/Snowmass - Between the beginner slopes of Buttermilk, the extremes of the Aspen Highlands, and the posh trails of Ajax (Aspen Mountain), there is something in this area for skiers of all types. Tickets for Aspen/Snowmass are valid at all 4 of these resorts and there is a free bus service that runs throughout the Roaring Fork Valley.
Don't Forget Southwest Colorado...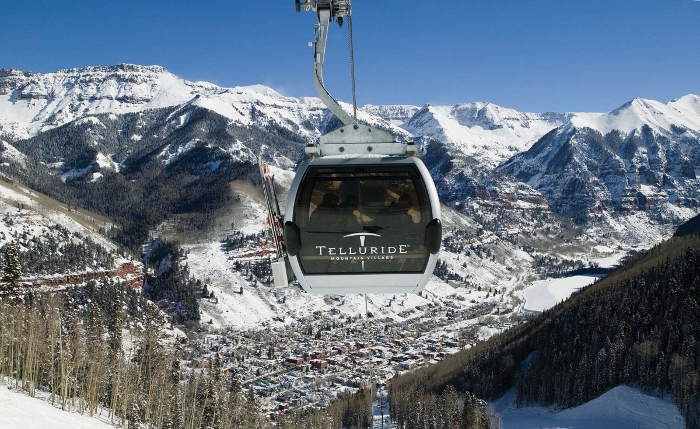 Still have time for more? Keep trucking to Telluride in the southwestern part of the state. This resort is secluded like almost no other; hidden away in Box Canyon where Butch Cassidy robbed one of his first banks. While there is plenty of terrain for beginners and children here, this area is best known for it's steep terrain. It is also known for getting more snow than the resorts in the central part of the state.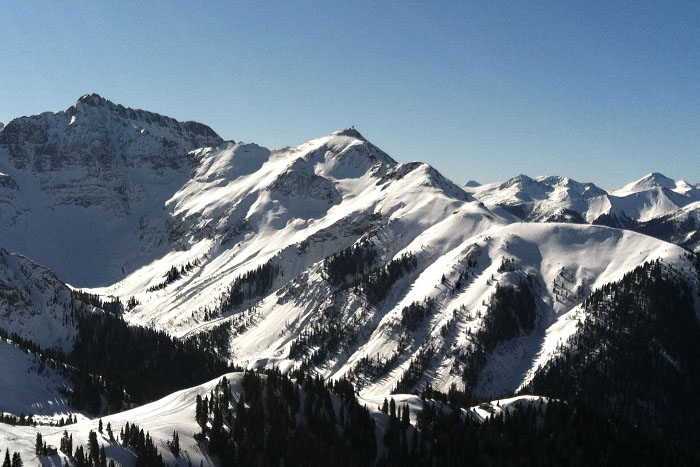 While you are down there, make time to spend a day at Silverton. This is not your average ski resort. For much of the winter, it is not even open to walk-up skiers that want to buy a lift ticket and ski by themselves. During designated parts of the season this mountain is only open for guided skiing. There is only one chairlift, but don't worry, the helicopters will transport you to some of the freshest and deepest powder that you'll ever find.
More Itineraries…
The VT Loop - You won't find the steep slopes and deep powder here that you would find in Colorado, but that doesn't mean that VT isn't worth visiting. Killington is the largest resort here and it stands up to its nickname "The Beast of the East". We suggest the following itinerary; Killington -> Mad River Glen -> Sugarbush -> Stowe -> Ben & Jerry's ice cream factory tour. Enough said?
The Northwest Loop - There is no messing around with smaller ski areas for the 'locals' on this route. Start off in Jackson Hole and continue on a loop that will take you throughout the northwest and into British Colombia for powder and Canadian Bacon. Your schedule should look something like this; Jackson Hole, WY -> Big Sky, MT -> Whistler/Blackcomb, B.C. -> Mount Bachelor Oregon.
Lake Tahoe - While there have been some bad snow years recently, this area of the country usually receives more than just it's fair share of snow. It's not the same snow that you will find in a place like Colorado, and certainly not as light as the snow that you will find in a place like Utah. Instead, you'll be skiing in what is often referred to as the "Sierra Cement". The weather systems are generally coming directly off of the Pacific Ocean and the snow that falls here is wet and dense as opposed to light and fluffy. Lake Tahoe is a great destination for RVers because there is a total of 17 different ski areas surrounding this lake. This includes world famous resorts like Squaw Valley and Heavenly.