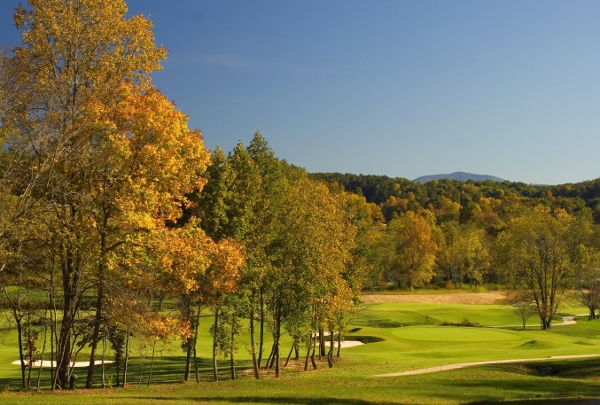 If you are in the mood for a true golfing adventure, pack up your clubs and head to Old Union Golf Course in Blairsville, Georgia. This astounding course with a valley layout is quaintly surrounded by the beautiful Blue Ridge Mountains. With short game areas, a practice bunker, and sculptured target greens, Old Union is a course for beginning golfers and professionals alike. This course offers reasonable rates, season memberships, and tee times from 8 a.m. to dusk all throughout the summer months.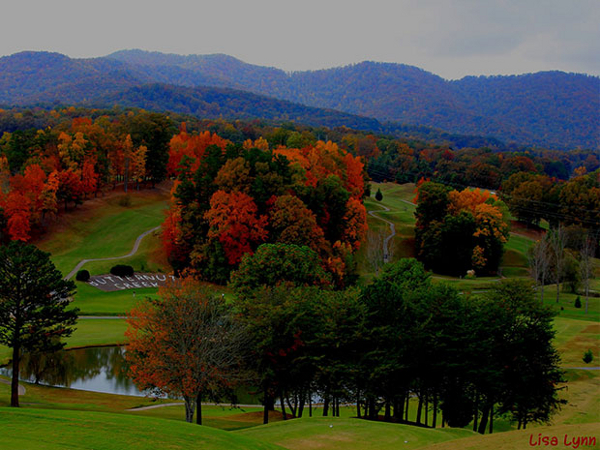 Also situated in picturesque Blairsville, Georgia, Butternut Creek Golf Course boasts a unique setup of 18-holes, each with its own designated challenge and setup. You will walk away from this golf course wondering why you never heard about it in the past and with a sure plan for repeat visits. This course is situated downtown just below Ivy Log Mountain, so every hole will bring you a new view to enjoy. Elevation changes, water, and undulating greens make this course a true adventure. Butternut Creek Golf Course offers both single and family memberships.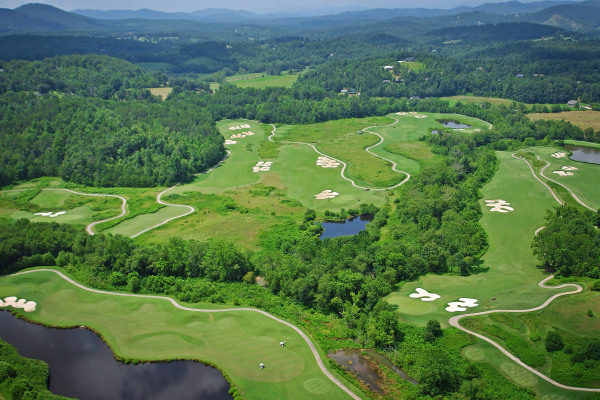 Right in the heart of the Blue Ridge Mountains there is a tucked away gem of a golf course that is bound to become one of your favorites when you are visiting Crossing Creeks. Brasstown Valley Golf Course is ranked as one of the top courses in the State of Georgia by Leading Golf Courses of America and Golf Digest. With something for the novice golfer and pro golfer as well, this course boasts an incredible layout that will take you on a journey from scenic wildlife areas to enchanting ponds and streams. The resort offers golf clinics to brush up your rusty skills, and you can even nab some new gear at the Pro Shop located right on site.
Boasting a championship 18-hole golfing dream, Cherokee Hills Golf Club in Murphy, North Carolina is just a skip and a jump from Crossing Creeks and is bound to become a new favorite place of yours. Offering a practice putting green, driving range, and gently rolling terrain that is a joy to maneuver, this course is a prized favorite among seasoned golfers and people just getting started in the game. If you pay this course a visit between May and October, you get the advantage of having a snack bar on site if you need to refuel and even a pool if you need to cool off.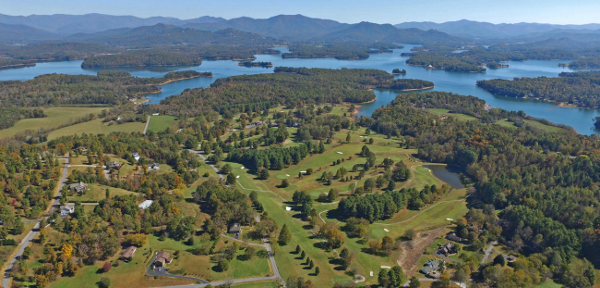 Skip over from Crossing Creeks in Georgia to Chatuge Shores Golf Club in Hayesville, North Carolina and find one of the most expansive public golfing areas in the state. On the shores of the gorgeous Lake Chatuge, this incredible course offers 6,498 yards of golfing fun. Plan a day trip and enjoy a driving range, pro shop, and lunch at the Greenside Grill. Whether you just like to play around with golf or you are a serious professional, Chatuge Shores Golf Club has something for just about everyone.
Also located in the western side of North Carolina in the City of Hayesville, the Ridges Golf Course is definitely worth the trip from Crossing Creeks. No matter what season, this course will offer you some of the most astounding views from different tee points. Ridges is one of the top 20 semi-private/public golf courses in the country, according to Golf Advisor and will not disappoint. This golf course is the perfect place to take the family, with hiking trails and mountain biking in the area as well as an optimal golfing experience.
If you are the type of RV traveler who believes that no vacation is complete without a few swings, then make sure you take a trip to the Crossing Creeks Resort and Spa in Blairsville. With so many incredible golf courses and golf clubs in close proximity, you can head out on the green anytime you like and enjoy one of your favorite hobbies.