The Top of North Georgia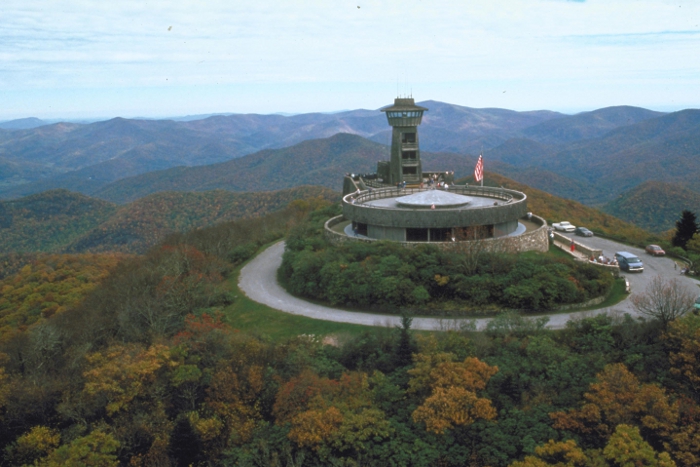 A trip to the top of Georgia will give you 360-degree views from a height of 4,784 feet. Brasstown Bald, the tallest mountain in Georgia, is accessible from Blairsville via US 19/129 south, and E. State Route 180 Mainline to State Road 180 Spur. Travelers have the option of hiking to the visitor center atop the mountain, or you can take the shuttle van to the top. From the visitor's center, you can see the mountains of Tennessee, North and South Carolina, and downtown Atlanta on a clear day.
Alpine Helen
Helen Georgia, a charming Bavarian style village nestled in the Blue Ridge Mountains, offers a variety of things to do that will fill a day, or three if you wish. Kayaking, tubing, authentic German food as well as mountain fare await you in Helen. The interesting hotels and local architecture have the charm of a Bavarian Village. A population of 430 people within the 2.1 square mile village takes up this little White County valley, and the residents of Helen are devoted to the entertainment of its annual visitors.
From the Hot Air Balloon Races in June to Octoberfest in the fall, there is something to do in Helen for everyone year round. Several routes will take you from Blairsville to the City of Helen and the eastern route, the longest, will take you through Young Harris, into Hiawassee, and south to Helen. The route follows Hwy 76 east through Young Harris, along the banks of Lake Hiawassee, and through the City of Hiawassee for 17.6 miles. You will veer to the right onto south GA-75 taking directly into Helen 18 miles ahead.
You will Love Amicalola Falls
For those who want a day trip in North Georgia that takes you outdoors, Amicalola State Park is a within an hour and a half drive from Blairsville. The falls at Amicalola are the highest in the southeast, falling 729 feet. The pristine splendor of this location will awe even the so-so nature lover. Views of the falls are accessible by pathways, or the hearty may prefer to climb the trail with stairways that take you further up the falls. There are short trails for day hikes, or you can take the 8.5-mile trail that leads to Springer Mountain where the southern end of the Appalachian Trail begins.
There are three routes to Amicalola State Park and the easiest route from Blairsville is to take US-76 west for 37.6 miles, then left onto Greenfield Road for .2 miles. You then turn left onto GA-52 east for 19.2 miles and turn left at Amicalola Falls State Park Road.
Blue Ridge by Rail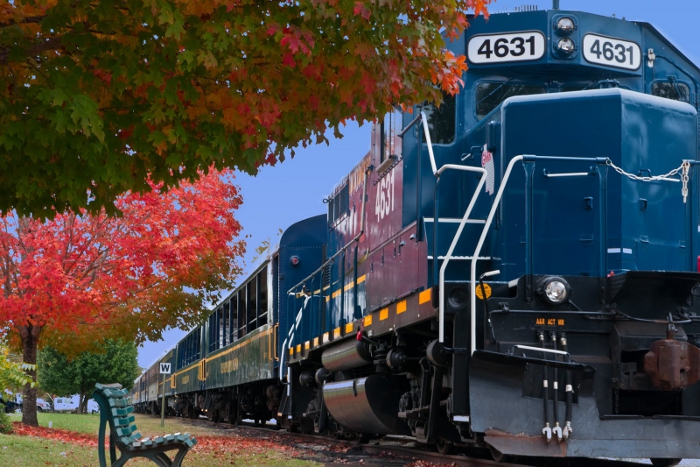 You have many options on how to spend your day in North Georgia, and Blue Ridge is the only city that offers a view of the mountains by Rail. It is also one of the closest day trips when you stay at Crossing Creeks RV Resort & Spa. The Blue Ridge Scenic Railway will take you through the mountains of North Georgia and offer you views not available any other way. Open weekdays and weekends, year around, with themed trips and added trips for fall foliage trips. Trips on the Blue Ridge Scenic Railway are 26 miles long and take approximately four hours with a layover in the quaint twin cities of McCaysville, Georgia and Copperhill, Tennessee.
To spend the day on the Blue Ridge Scenic Railway, take US 76 west from Blairsville for 21.2 miles, then turn right onto Windy Ridge Road for .1 miles, turn left onto Windy Ridge Road for .3 miles. Here you will turn right onto east 1st Street/Old Highway 76. Drive .7 miles and turn right onto Depot Street and load up for a day aboard a train in the Blue Ridge Mountains of North Georgia.
Create your Own Day Trip in North Georgia
Many interesting destinations can be enjoyed while on a day trip in North Georgia. There are many lesser-known waterfalls, such as Desoto Falls near Cleveland, Georgia and Helton Creek Falls, near Vogel State Park south of Blairsville. The cities of North Georgia offer shops where you will find local crafts and fruit stands with vegetables still warm from the garden, nature trails, and placid mountain lakes. Whatever your day trip plans while at Crossing Creeks RV Park & Spa, know that when you return from your day out, you will have a luxurious place to call home, for the night, week or season; North Georgia has a lot to offer.